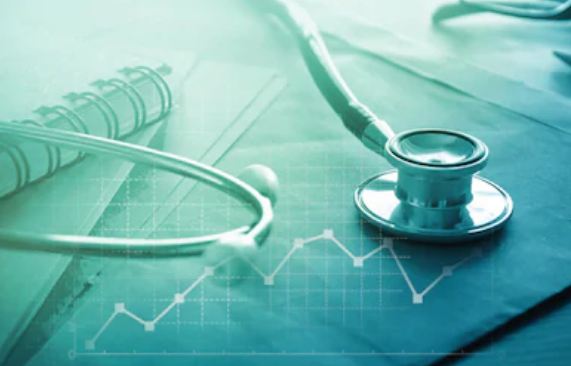 Ways to Optimize Your Healthcare Digital Marketing Strategy
In today's fast-evolving digital world, it's important that hospitals and healthcare organizations optimize their digital marketing strategy to reach their target audience. According to a study conducted by GetReferralMD, more than 52% of smartphone users generally research about health-related information including diet and nutrition, general fitness, a particular medical condition, and available treatments on their mobile devices.
The question is – how healthcare organizations and hospitals devise an inclusive mobile marketing strategy that drives success and boost conversions?
First things first, it's important for hospital marketers to identify their goals and objectives, meaning they must determine what they hope to achieve with their mobile strategies. Once, you're aware of your goals, the next step is to optimize your website for search engines, or perhaps to design and develop a functional mobile app that enables patients to constantly get in touch with the healthcare system, make appointments, and get recent news and information about the latest technologies and innovations in the healthcare sector.
In this post, we've put together some of the tried and tested ways to optimize your healthcare digital marketing strategy.
Website Evaluation
Your website is the heart and soul of your digital marketing strategy. The primary motive of a digital marketing strategy is to find ways that can drive visitors back to the website. With mobile overpowering desktop, it's important than ever to optimize your mobile strategies – both in terms of design elements and functionality.
If the aim of your business is to engage more customers, your website should be mobile-responsive, meaning the navigation should be more visible and manageable, and the call to action tabs should be easy to use and designed to be used on latest touch-screen devices. Since mobile screens vary in size, the content must work in fluid grid layout for responsive design.
Apart from that, you should also pay attention to the Google's mobile first-index, launched back in 2016. The purpose of this index is to prepare and rank search engine listings. Another popular trend is voice search that has gained momentum in recent years. Because of its quick and effective nature, more than 20% of mobile Google queries are made using voice mode these days. You can easily optimize for voice search by incorporating strategic keywords into your content so that search engine recognition can be effectively prompted.
Use the Latest Mobile-Friendly Outreach
When it comes to hospitals and healthcare organizations, digital outreach is certainly one of the best solutions. With suitable digital outreach strategies, the present-day businesses especially those that are moving to mobile-responsive solutions can easily increase their business engagement and conversions.
Email Marketing
Since the majority of customers will access their emails on cellphones and tablets, you have to adapt your conventional email marketing strategy to incorporate easy-to-access links that take users to your website and landing pages, optimize design elements, and make the entire layout and functionality of your website more CTA-focused and succinct.
SMS Marketing
SMS messages can be used to upscale your mobile marketing strategy. For instance, patients can easily get access to personalized information by opting into the relevant channel. Doctors can use text message marketing to send reminders about scheduled appointments by simply including the name and state of the patient along with the specialist they will be seeing.
Appointment Reminders to Avoid No-Shows
Missed appointments can significantly impact the profitability of your clinic. Text blast marketing is a proven way to get in touch with your patients by sending appointment reminders which will help reduce the no-show instances, enabling staff to fill up those vacant spaces in time.
Information About Opening/Closure
During holiday season, the opening/closing hours are usually different from routine days. With a bulk SMS marketing service, you can update patients about new opening/closing times.
Special Offers/Discounts
Special healthcare clinics such as orthodontists and physiotherapists can use SMS marketing channels to inform their patients about special promotional deals and discounts on their services. The biggest perk of sending out a mass text message is that these are patients are actually interested in your offer and you're confident that you're sending the right message to the right audience.
Check Up Reminders
It's important to go to your physician every 6 months for a routine checkup. Sending an automated text reminding your patents about their over-due checkup will increase your business' credibility and act as an effective way to drive more patients to your hospital.
Health/Fitness Tips
Sending weekly or monthly health/fitness tips is a great way to build long-lasting relationships with your patients.
Leverage Healthcare Apps
Did you know over 19% of smartphone owners report using at least one health or fitness app on their mobile phone? Health/fitness apps are a result-driven way for healthcare organizations and clinics to stay connected with their millennial patients. If you choose to offer a personalized healthcare app to your customers, just ensure you do some research and target the right audience to offer support and updates.
Mobile technology continuously evolves over time. Keeping up with varying market conditions that impact patient's preferences will help guarantee your marketing strategy remains on top over time.