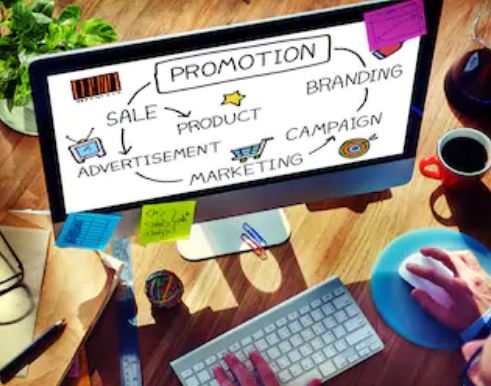 Ways to Integrate Your Current SMS Campaign with Other Marketing Channels
Marketing Synergy has become an unavoidable part of marketing. Simply put, marketing synergy is an interaction of two or more marketing channels to produce a better and bigger combined effect. With its colossal 98% open rate, SMS marketing is believed to be a proven way to increase conversions and boost engagement. The adaptability of text message marketing makes it a perfect digital marketing channel to integrate with other available solutions including Social Media marketing, SEO, and email marketing.
Ways to Integrate Your Current SMS Campaign with Other Marketing Channels
Social Media Marketing
Social media networks such as Facebook, Twitter, and Instagram are certainly the best ways to reach out to your target audience especially if you want to stretch your reach and engagement on a global scale. Ever imagined how many more potential customers you can attract by leveraging the marketing synergy of SMS and SMM marketing channels? For this, you have to provide links to all of your social media profiles in your messages so that users can easily click through your profiles without having to locate them on their own.
Apart from that, you can also use SMS marketing platform to promote your social media activities. For instance, if you've initiated a contest or a survey on your social media channels, you can simply invite recipients to become part of that and enjoy rewards, discounts, and giveaways.
Similarly, you can use your social media channels to upscale your SMS marketing strategy. For example, you can encourage your visitors to share and spread your text messages with friends and family.
Email Marketing
Integrating your SMS campaign with email marketing is a foolproof way to generate more leads and amplify conversions. By using SMS-Email marketing synergy, you can quickly entice more customers and keep them connected with your brand.
You can easily build your email list using SMS marketing platform. For instance, you can encourage SMS recipients to opt-in and be the first to get all the recent updates about your upcoming launch. Also, you can persuade them to subscribe and avail deals and discounts you update on your website and company blog.
In addition to that, you can also engage your potential customers by adding text opt-in codes in your emails so that people who're interested in your offers can simply type and send the code to become part of your SMS list. You can also highlight in your emails that your text message subscribers will receive additional discounts and incentives.
Print
Immediateness is certainly one of the biggest perks of using SMS marketing. Unlike in the past, when you had no other option except to market your products or services through print media, today, people can immediately Google your brand even if they've seen your ad in a newspaper or a magazine. Including your SMS code in your print ads is a quick and effective way to get readers to take immediate action. Make sure you give viewers a solid reason to text by offering exclusive discounts for signing up.
Website Content
With SMS marketing, you can significantly boost organic traffic towards your website and generate more valuable leads. Similar to email marketing and SMM strategies, you can include links to your website in your SMS. Add specialized incentives and other benefits for people who've signed up instantly. In other words, anything you market on your website can be effectively marketed through your SMS campaign. All you need to do is produce attractive copies that will immediately grab your viewers' interest and encourage them to subscribe and receive texts from your brand.
Blog
Blogging is a great way to stay connected with your target audience. With the flexibility to modify and upgrade your blog content whenever needed, you can leverage its power to attract potential customers to increase your brand's reputation.
Adding links to your latest social media posts, as well as SMS codes for subscription, makes blogging a sure-fire way to cross-promote your products and services on a routine basis. And obviously it's a simple way to bring more traffic to your blog through text messages too.
Offline Advertising
Text message marketing can be incredibly useful when integrated with various other types of offline advertising. For instance, if you own a designer clothing business and you're planning to host an event covering the launch of your new product, you can let your target audience know about it without any delay.
In addition to that, you can also print your SMS code on all other offline advertising tools such as banners, flyers, and billboards for quick signing up.
Final Words
All in all, there are hundreds of smart ways to advertise your business with SMS marketing that will boost your sales, increase ROI, and take your brand to another level. While things we've discussed in this post are just a few preliminary steps to help you get started, they're enough to drive success and long-term growth for your business.
Best of Luck!