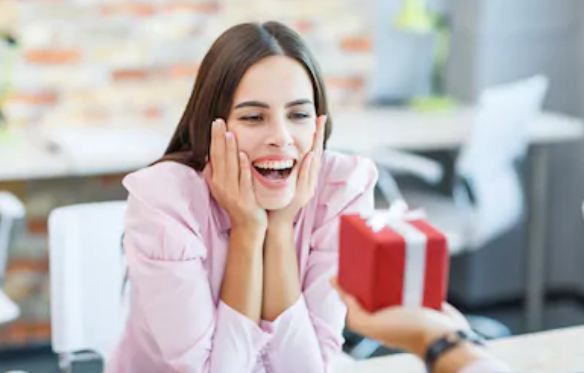 How to Give Opt-In Reward to Your Customers
Present-day customers are smart and connected, but they're surrounded by offers to opt-in to SMS lists and join other social media channels. Since the success of your SMS marketing campaign heavily depends on the size of your subscriber list, it's extremely important that you send offers to more qualified people who will show interest and accept them.
That means when you work on your marketing plan, you have to offer something in return that will attract more people to opt-in to your text offer.
In this post, we'll see what types of rewards you should offer to your customers to help build up your SMS list.
Offer a Discount
One of the best ways you can attract new subscribers and retain existing customers is to provide them with an instant discount offer in exchange for joining your SMS list. This giveaway could either be in a shape of a flat discount, a certain percentage off, or a freebie with a purchase. This strategy generally works as it requires customers to opt-in while they're excited about your products and willing to make a purchase. However, once they subscribe to your SMS list, you have to keep them engaged and maintain excitement through continuous texting efforts.
Club Membership
Introducing a discount club or loyalty membership program can be an effective motivator for signing up. Try to include more customers by introducing different options. For instance, you can initiate three groups including elite, premium, and basic to increase your reach and entice more customers.
Also, you can consider a loyalty program that offers a certain percentage discount on future purchases after buying, then offer instant membership to that program for opt-in subscribers.
Videos
While SMS marketing is all about writing short and to-the-point messages, a video containing useful information about your product or service can be a good idea. But, for this to actually happen, the content of your video must offer great value to the users. Make sure you add something that can excite viewers and encourage them to sign up. Generally, people admire funny or promising content that highlights benefits or secrets that set your product or service apart from the competition.
Contests
Contests are a proven method to make your SMS marketing campaign a success. Be creative and try to come up with a reward that excites your target audience. Make sure the reward you've selected for the contest is memorable. No, it doesn't have to be a million-dollar prize but it must at least worth more than the effort of opting in.
Surveys and Polls
Let's face it, people love doing surveys. That's also applicable for SMS marketing and can work wonders if there's a reward or incentive in the end. Invite customers to take a quiz or complete a survey to qualify for another bigger reward. Add an extra incentive if they share their results on their social media profiles and spread the word for you and your brand.
Facts, Tips, and Jokes to Engage Subscribers
Unlike emails that give you ample space to talk about your brand, text messages are concise and meant for short communication. As the attention span of recipients in SMS marketing is short, you can send one-sentence fun facts, tips, jokes, or news blasts to engage your customers. In addition to that, you can also welcome new subscribers along with a welcome incentive so that they can keep on reading your texts in the coming future.
A Loyalty Punch Card
Punch cards are the size of a standard business card used to contain digital information in form of holes. Whenever you make a purchase from a particular retailer, you get a hole punched in your card and get a reward, gift, or a discount when you successfully get enough punches. For instance, you can offer a 10% discount to the customers who already have made 10 purchases worth $1000 from your store earlier.
Instant Benefits
What sets SMS marketing apart from other marketing channels is its direct and informal approach that enables businesses to quickly reach their target audience. Mailing subscribers generally read their emails hours, days, or even weeks after receiving it. However, with more than 98% open rates, text messages are usually read within first 3 minutes of being received. Also, it's difficult for the recipients to ignore a compelling and value-added text message.
Tying your opt-in reward to special events and occasions borrow momentum for excitement and help you better connect with your audience. For instance, if there's any special sporting event going on, you can encourage customers to visit your outlet and get a flat 25% off.
Grant Early Access
Make your customers feel valued by granting them access to your upcoming product range that haven't been officially launched in the market yet. People love being first and honestly this reward needs very little effort and resources on your part.
Final Words
Last but not least, it's important to understand that each marketing campaign needs different strategies. For example, you cannot reward your SMS and newsletter subscribers with the same offers. Text messages are viewed on the cellphone while newsletters are generally viewed on a laptop. So, if you want to offer an e-book or a white paper as a reward, it generally don't work well for SMS subscribers.