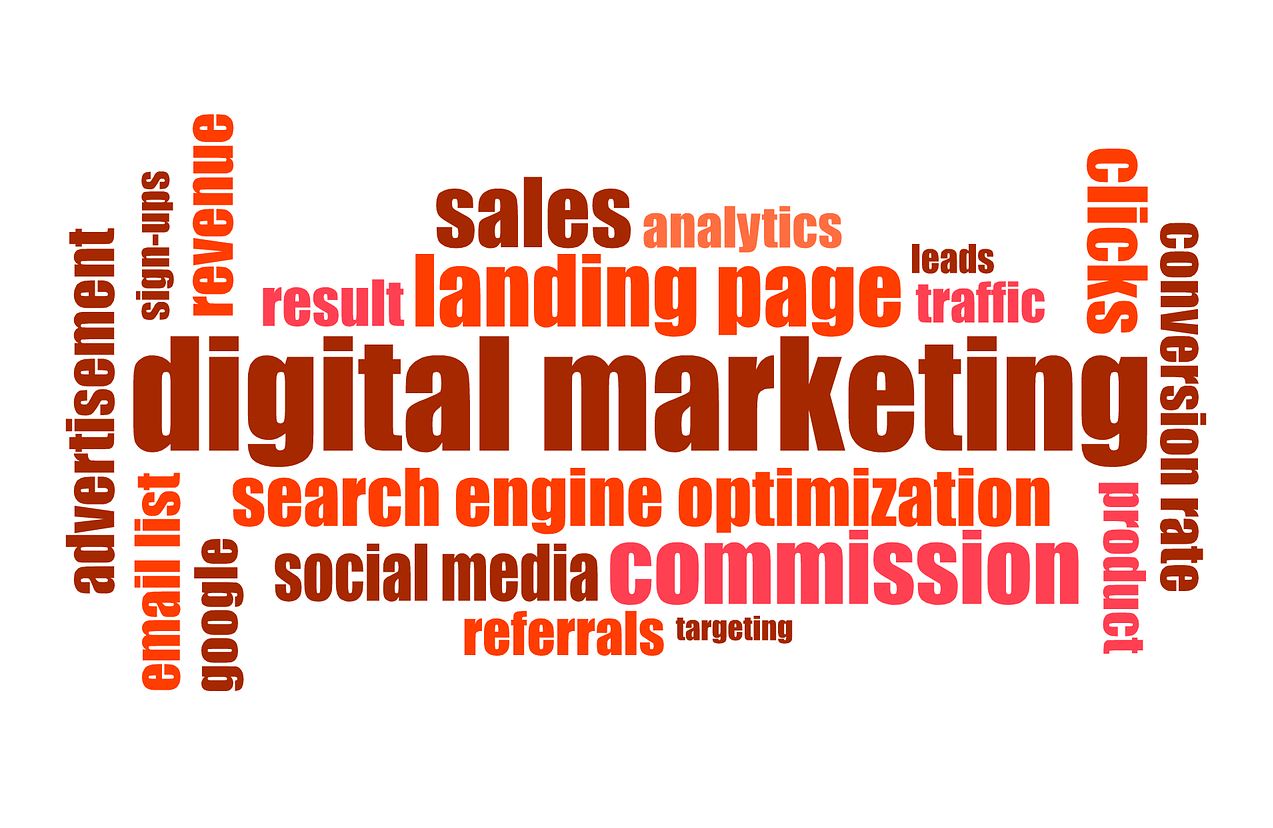 10 Best Digital Marketing Channels for Businesses in 2020
With so many digital marketing channels to choose from, it can be daunting for present-day startups and business enterprises to pick the right marketing channel for their business. In this post, we'll highlight 10 digital marketing channels and the ways you can use them to your advantage.
SEO
According to a research, more than 62% of customers use a search engine when they want to know about any particular product or service, while over 41% use a search engine to actually purchase those products.
SEO is a result-driven method used worldwide by thousands of digital marketers to rank websites higher in the search engine. This enables your website to become more visible and accessible to those searching for a particular keyword or a term.
The biggest advantage that comes handy with Search Engine Optimization is you obtain consistent flow of organic traffic for your website. Make sure you choose the best possible keywords using the best optimization tools to drive targeted traffic to your website.
SMS Marketing
SMS marketing has gained momentum in recent times. Unlike other expensive and time-consuming marketing channels such as PPC and SMM, text message marketing is a cost-effective and a proven way to reach your target audience and boost engagement. With a massive 98% open rate, SMS marketing is used by almost all big brands these days to promote their products and services. Since, SMS marketing strategies revolve around permission-based marketing, it tends to target only those who're interested in your campaign and want to hear from your brand.
Email Marketing
The widespread use of emails is one of the biggest reasons why a lot of digital marketers integrate email marketing options into their marketing framework. Email marketing is often used by digital marketers for brand building and delivering promotional messages and newsletters that particularly address the recipients' needs and desires.
Similar to SMS marketing, consent is also pivotal to email marketing success. In order to make your email marketing campaign a success, you must not send random emails to random people in your email list. Keep in mind, personalization is the key to success when it comes to email and SMS marketing channels.
SMM
Social Media Marketing popularly known as SMM is another prominent digital marketing channel that works best when combined with other available marketing channels. In order to build a powerful social media following, you have to ensure that your content is relevant, factual and up-to-date.
Influencer Marketing
Influencer Marketing, as it name implies, make use of dedicated social media personalities to market your products. Influencer Marketing strategies include sponsored content, unbiased product or service reviews, product collaborations, contests, etc.
Influencer Marketing strategies work best when you choose the right influencer for your brand – ideally someone who shares the same beliefs and opinions.
WOMM
One of the studies conducted by Convince and Convert Consulting suggests that more than 83% of Americans prefer to invest in products/services suggested by a friend or a colleague through word of mouth (WOMM). When supported by SMM, positive testimonials from satisfied customers can positively impact buyer's decision to purchase your product or a service.
Community Building
A brand community is a group of customers who are connected because of brand loyalty and their interest towards a particular brand or a service. There are many popular brands out there with amazing brand communities including Walt Disney and Starbucks that leverage the power of Community building to increase their loyal customer base. Digital marketing looking to benefit from this particular marketing channel must use techniques that help them better engage with their target audience and build long-lasting connections.
Online/Offline Advertising
Online advertising needs connectivity to market a product or a service. You must have seen online ads while browsing your social media pages. Some of the prominent online advertising categories include affiliate marketing, video marketing, SEM, and native advertising.
Offline advertising, on the other hand, include strategies that are not dependent on online promotional activities. For example, businesses use direct mails, business cards, print advertising, and cold calling techniques to stay connected with their target audience.
Content Marketing
Sending irrelevant messages to random peoples is a big marketing no-no. Content marketing is an extensive approach based on constantly producing and sharing quality content. Businesses use content marketing strategies to build and position their brands, attract new customer while retaining the existing ones, and increase ROI.
Partnership Marketing
Partnership Marketing require two brands to collaborate and design marketing campaigns together that are profitable for both companies. Partnership Marketing is an affordable way to amplify your overall market reach and enhance your brand's reputation by partnering a business whose products or services align with your product range. Make sure you find out the best and most relevant brands to partner with and have the right tools handy to accurately indicate which particular lead was generated by which party, specifically if the collaboration involves monetary benefits.
There you have it. All of these digital marketing solutions come with their own pros and cons. However, considering the simplicity, cost-effectiveness, and overall reach, SMS marketing was, is, and will always be the marketer's favorite. Generally, marketers integrate different marketing channels to create a mix that best caters to their individual requirements.