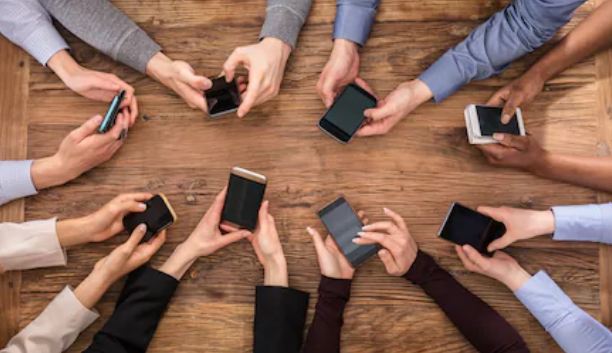 5 Industries Making the Most of SMS Marketing
SMS Marketing is by far the quickest way to reach your target audience. As it works on the permission-based approach, your customers will look forward to your messages and appreciate your communication.
Just like any other marketing strategy, SMS marketing works better for some specific industries than others. Here's a roundup of 5 business sectors that can make the most of SMS marketing:
Retail Industry
Retail outlets were one of the few sectors to hop onto the text blast marketing train. These outlets have used this approach to send coupons and discounts to their loyal clients. Since customers are generally attacked with hundreds of retail text blasts, you have to make your message stand out by personalizing it for your target audience. For example, you can address your customer by name or wishing them on their special days to keep them engaged. Also, you can send discounts and coupons for the stuff they like the most tracking down their previous purchasing history.
Send texts about on-going promotional offers, deals, and discounts
Send notifications about seasonal sales
Send details about different incentives such as coupon code or cash back benefits
Sending a message asking about their color and style preferences for an upcoming season
Trigger impulsive buying by sending time-restricted offers and discounts
Restaurants and Hotels
Hospitality industry is one of the most productive yet often neglected sectors where there isn't a mass use of SMS marketing yet. It's a great opportunity for the businesses dedicated to the hospitality sector to integrate texting into their marketing practices. Restaurants can use text message marketing platform to offer exclusive deals and discounts to their regular diners. Also, they can introduce a specialized customer loyalty program to reward those who've opted-into their SMS list to receive 10% off on each visit. Hotels can also benefit from the SMS marketing strategies by devising successful SMS marketing plans. For instance, hotels can fill vacant rooms by offering promotional deals and discounts on dates when reservation ratios are already low.
Promote theme nights/cultural food festivals (share event highlights and also spread word of your unparalleled food quality
Conduct a survey and ask people to provide feedback on the night's main course dishes and desserts. This way your customers will feel included and look forward to becoming the part of the event
If you offer takeaways, send notifications to inform customers when their order is ready to collect
Ask your loyal customers to reserve a table on a specific date and avail 5% off
Notify your opted-in diners about today's specials and ask them to reserve a table within an hour to avail 5% discount
Travel and Tourism
Text message marketing is the perfect marketing platform for travel and tourism industry. That's mainly because of the fact that travelling involves last-minute notifications and alerts. Since SMS comes with a massive 98% open rate and they're generally being read within 3 minutes of being received, they help travel companies to send timely notifications to their customers. Through SMS marketing you can add a personalized touch to your texts, making each customer feel valued and special.
Confirmation message along with booking details
Flight delay notifications
Reminder alerts to remind customers about their scheduled flight
A quick text to keep your customers informed about the relevant currency rates. Don't forget to talk about your currency exchange service (if you offer any)
Send text about check in desk numbers to save them time and energy
Healthcare Organizations
Healthcare organizations and NGOs can use text message marketing to keep their opted-in users informed about recent developments in the healthcare sector. It also help them keep users notified about available healthcare procedures and vaccines. Today's Coronavirus crisis is one of the biggest examples that have provided governments and healthcare organizations an opportunity to spread awareness about the preventive measures one should take in order to limit the spread of the pandemic disease.
Keep your opted-in users informed about the latest healthcare practices
Send texts about maintaining overall hygiene
Send texts about specific preventive measures in case there's any sort of emergency
Provide users with emergency contact numbers that they can dial in case there's any health emergency
Ecommerce Sector
Ecommerce sector depends on digital marketing solutions to engage their customers. With text message marketing, it's easier to target the right audience using personalized messages. Make sure you choose the right SMS marketing company, like SaturnText, who offers a myriad of solutions to make your e-store stand out in the crowd.
Send notifications to customers when their orders has been dispatched
Keep constant reminders to your customers about the expected date their products will be delivered
Ask customers to provide feedback by simply answering in "Yes" or "No". You can also ask them to rate their experience on the scale of 1-10