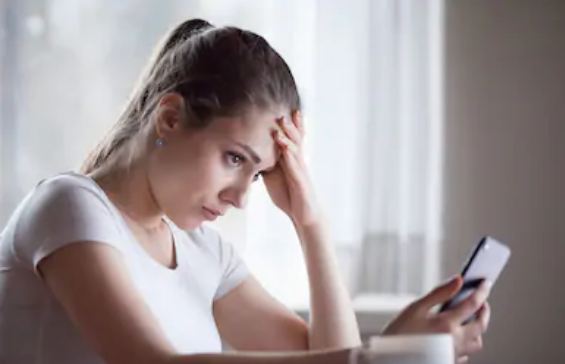 4 Cardinal Sins of SMS Marketing!
At last, companies of all sizes are recognizing the power and effectiveness of text message marketing. Compared to other available marketing channels such as social media marketing and email marketing, SMS marketing is amazingly powerful, cost-effective and customer-centric. It's been estimated that around 90% of text messages are read within 3 minutes of being received. If you set this statistic set by side with emails, which have measly 20% open rate, it's easy to gauge the worth of text message marketing.
While running a successful SMS marketing campaign is far simpler than carrying forward other marketing campaigns, it's still not as simple as it seems. It's important to understand that not all SMS marketing technologies are created alike. Acquiring the knowledge you need to make right decisions is critical if you want to avoid committing the cardinal sins of SMS marketing.
Here are the 4 SMS marketing sins that can wreck your marketing strategy, and in certain cases, destroy the reputation and goodwill of your brand.
Not Including a Proper Call to Action (CTA)
The Call to Action is said to be the heart and soul of text message marketing. This primarily is a text that persuades recipient to take action. SMS marketing allow your business to connect with your customers and collect their feedback in a collective way which isn't possible with other available marketing channels. Sadly, the majority of digital marketers neglect to consolidate their marketing campaigns (including social media, print and mobile), with a solid CTA.
Since CTA is an integral element of your text message, you need to create a strong and clear Call to Action that conveys the true meaning of your message.
All in all, your CTA should be clear, concise, obvious and interesting to grab customer's attention.
Sending too Many Irrelevant Messages
Some mobile marketers think that it's perfectly fine to send their customers a text daily. As mentioned above, SMS has a whopping 90% open rate, meaning your customers will quickly become annoyed if you bombard them with irrelevant and spam messages. This will break their trust and they're likely to block your number from their list or opt-out.
Professional and experienced marketers are well aware of the fact that it is their utmost responsibility to create and send texts that are meaningful and heard loud and clear. You simply can't achieve this objective if you keep on sending texts to your customers daily that have no value for them.
Ideally, you should not send more than 3-4 messages a month. Also, each of these texts should be relevant and offer some sort of value to the recipients. For instance, you can announce some value-added deals or discounts, information about your new product range or send a reminder about an upcoming event or a product launch to engage your customers. If you send a reasonable amount of texts, and they'll offer a clear advantage to your buyers, they're more likely to trust your brand and feel good about subscribing to your SMS list.
Creating Generic SMS Marketing Campaigns
Text messages are supposed to be more personalized than other media. While, it looks tempting to create a single generic message that you can send to your entire SMS list, it can ruin the effectiveness of your SMS marketing campaign.
Make sure you categorize your clients and create personalized messages according to their age, interests, buying preferences and other details. There are many professional and reliable SMS text blast services like SaturnText that offers highly customizable SMS platforms to their clients. So, be certain to take help from those sources so that you can quickly and easily send personalized and value-added text messages to your customers.
Failing to Create an Inclusive SMS List
Building a strong and inclusive SMS list is a daunting task. It's generally not possible to create an entire list online. You have to get a customer's contact details, send them a text, and persuade them to subscribe your SMS list. Remember, if you fail to get a large list of contact details, you end up targeting a limited number of people which will lower down the impact and effectiveness of your entire marketing campaign.
To have an inclusive SMS list, you should post about your list everywhere possible. Also, you can talk about it on your website and other social media accounts. Don't forget to reward those who're willing to sign up.
By following these simple set of practices, you can dramatically revolutionize the use of text message marketing in your business. Make sure you go through this post again while designing your SMS marketing strategy so that it can bring in more customers and revenue for your business.