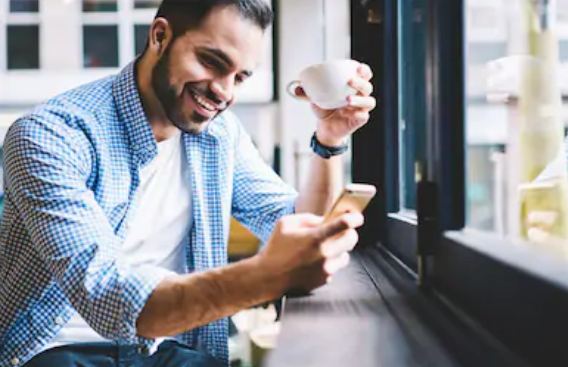 The Rise of SMS Marketing is Just Beginning
While SMS messaging has been available for several decades now, this approach has never been as functional and versatile as it's today. It wouldn't be incorrect if we say that text message blasts are experiencing a renaissance in 2021 and beyond.
Back in 2010, funds allocated for SMS marketing campaigns were so limited that they were nearly imperceptible compared to other prominent marketing channels. So what has changed over the past decade?
Chatbots and Instant Messaging Solutions Have Promoted the Texting Culture
There is no denying the fact that email marketing was the only available marketing channel for companies to interact with their customers years ago. Today, customers, as well as businesses, prefer direct and informal communication that help them send and receive marketing messages through chatbots, text blasts and messengers.
The Rise of the Cross-Channel Content Strategy
Generally, customers navigate among different available options while purchasing products or searching for information online. They expect more personalized and direct customer experience while dealing with their favorite brands. That's certainly one of the biggest reasons they're happy to subscribe SMS list and share their data to communicate with brands.
Personalization
Customers no longer respond to generic text messages. Today, they expect personalized offers and deals that can best cater to their unique requirements. Text message marketing is a perfect way to cater to the unique customer requirements at the same time adding more value to your overall marketing strategy.
Text Message Marketing Performance – Global Statistics
V-commerce brands invest massively in-text blasts for a reason. Statistics suggest that text messages are read within 3 minutes of being received. Also, SMS messages have a colossal 98% open rate on average. Over one-third of text, message recipients react to Call to Actions in the texts and around 47% of those eventually become buyers. All in all, you can expect a 13% conversion rate from your successful text message marketing campaign.
The Perks of SMS Marketing
Today most mobile users have unlimited texting plans. This eradicates the additional cost to receive SMS. Also, the cost of sending text messages is extremely low. Reliable text message marketing services like SaturnText strictly adhere to the principles of permission-based marketing that gives entire control to the users who can choose to opt-out at any time. Present-day SMS platforms carefully monitor fraudulent activities to secure the recipient from spammers.
Text Messaging is Fast!
Text messages are received within minutes and read almost instantly as well. This is particularly beneficial for businesses that are looking to send time-sensitive offers to their customers.
SMS Leads to Better Engagement Rates
Text message campaigns are noticeable and appealing. Over 70% of customers say that text blasts capture attention and invoke them to explore more. A text message is read even before a recipient opens it from an inbox.
You Don't Need Expensive Staff for Your SMS Campaign
Since there's no design element involved in SMS marketing, you don't have to hire expensive graphic designers for your campaign either. There is no denying the fact that visual content is far more powerful than simple text, but if done right SMS has power to instantly and personally get across your message without investing any additional money.
SMS Marketing is Affordable
While sending a text is slightly pricier than sending emails, overall text message expenses are lower than carrying forward specialized social media marketing campaigns. You can also combine SMS and email marketing campaigns to drive more sales and conversions.
Ways to Integrate SMS to Your Existing Marketing Campaign
There are several ways businesses can integrate text messaging into their current marketing strategy. For instance, you can:
Include an SMS CTA to Your Current Programs
Rather than introducing a brand-new SMS campaign, you can encourage customers to opt-in by simply including a text-based call-to-action to your existing programs.
Incorporate a 'Mobile Number' Option to Your Opt-In Forms
You may already have this option listed on your opt-in forms. Once a user enters his contact details, follow up with an opt-in confirmation.
Expand Your Reach via Text Messaging
With SMS marketing, you can easily expand the reach of your existing marketing campaigns by targeting a particular group of customers.
When it comes to digital marketing, clients want more tools and targeting solutions. The primary reason why text message marketing is making a major comeback is that it offers those tools and solutions and so much more.
Once you're sure about integrating SMS marketing to your existing marketing plan, it's critical to select the right service provider that offers unique link tracking and a wonderful support team to help you in difficult situations.
Text message marketing has gained traction for several valid reasons. The good news is incorporating a foolproof SMS messaging into your strategy doesn't need to be a stressful task. You can include SMS messages into your current marketing campaign with minimum effort by using some of the approaches we've discussed above.