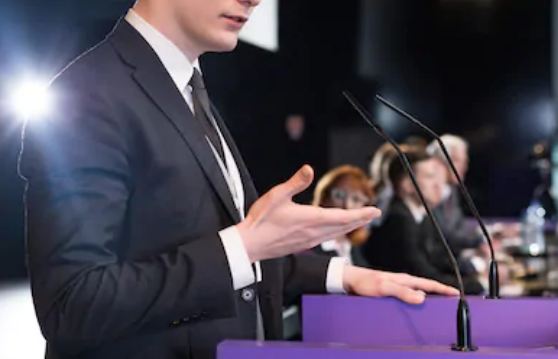 SMS Marketing for Political Campaigns
If you're not interested in taking part in this year's politics, you can delete your emails and screen your phone calls. But, political campaigns have determined another powerful form of communication you wouldn't be able to ignore – political text messages.
Both Democrats and Republicans are investing millions and deploying hundreds and thousands of volunteers focused on sending political text blasts and promotional messages to dedicated supporters in this year's election.
While different people have different perspectives about life, there is one thing similar amongst all – the cellphone. That is certainly one of the biggest reasons why text message marketing has gained substantial momentum in recent years. Running successful political campaigns is not an easy job considering the political competition between different parties. SMS marketing for political campaigns can be used for a number of activities including reaching out to your supporters, interns and volunteers.
As people tend to be more responsive to text messages, this is one of the best ways for political organizations to manage a busy political campaign and communicate their message.
Using Text Marketing for Political Campaigns
A political campaign is fast-moving environment where things and situations are always evolving. This type of fast-paced activity calls for timely communication which is particularly useful to connect to the young voters who're tech enthusiasts and don't find sufficient representation within a changing political climate.
If you're still not sure about using political text messaging to connect with your supporters, here are some of the prominent perks of using political text blasts that will help you build trust and reputation for your political organization by directly communicating with your voters and followers.
Political Text Messages Add a Personal Touch
Political text messages are designed to target every supporter individually. Your political SMS containing an important message gets delivered to your supporters into their mobile inbox that is with them all the time. Since, SMS texts are clear and concise, they instantly grab the attention. Also, it's easier to personalize your message with SMS than any other mode of communication. By sending political text messages to your supporters, you can better connect with them and be more open and responsive to their political agenda.
More Useful than Sending Emails
With over 98% open rate, SMS marketing outperforms other marketing channels. Unlike emails, political text messages are short and to-the-point that instantly grab the reader's attention. Since, SMS is a built-in feature in almost all cell phones, there is no need to download specialized apps to read messages which makes it easier for the mobile phone users to stay connected with their favored political campaigns all the time.
Develop a List of Voters
With political text blasts, you can easily build your list of growing supporters. Simply provide people with a short code on all of your political campaigning documents or you can also publish that code on your website or your flyers and ads so that they can SMS you about any required information, such as party events, fundraisers, etc.
Connect with Young Voters
One of the biggest advantages of using text message marketing is that it enables you to connect with young voters and supporters. Young people always have their cell phones handy and they're believed to be more responsive to text alerts than others.
Organize Staff and Volunteers
Political text blasts are a foolproof way to establish smooth and effective communication with staff and volunteers to guide them about event management, scheduling and other responsibilities.
Send Polls/Surveys
Political text messaging is an efficient way to collect feedback about various issues. You can send polls or surveys to figure out how your supporters feel about different issues.
Send Reminders
Whether you have an upcoming event or you want to remind your supporters on the actual voting day to cast their votes in your favor, text message marketing can be your safest bid. In fact, you can send frequent reminders as the final voting day approaches to augment your chances of success.
Conclusion
Most of the party committees and presidential campaigns admitted that they have integrated SMS marketing for their political campaigns in order to organize people they've already recognized as potential voters or party supporters. Also, many political parties opted for SMS marketing as they wanted to avoid the social media bias and preferred direct communication with their supporters.
Luckily, there are many text blast services available these days like SaturnText, that make use of micro-targeted texts that are enabled by software programs that can produce a contact list based on particular demographic or political interests. The trend of cold texting is also on the rise that basically revolves around sending political text blasts to people who are yet to become a part of the campaign.
All in all, with the increased use of cellphones, more and more businesses including political parties are unearthing the benefits of text message marketing. Since, communication is an integral element of any political campaign strategy, SMS marketing can be really helpful in getting your message out to supporters and voters.