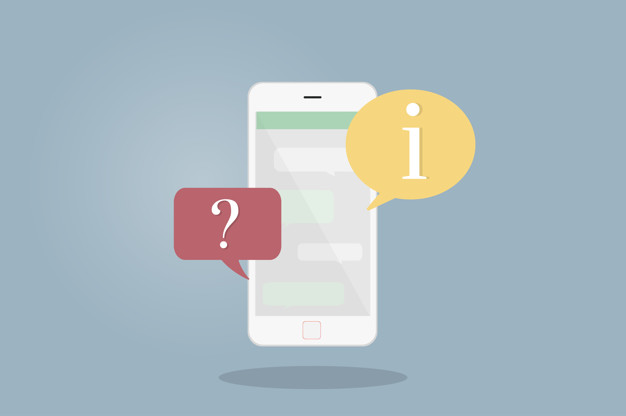 The Power of SMS Marketing Strategies in the Real Estate Industry
Whether you're a real estate agent or a broker, the best way to reach and engage clients is through mobile marketing. Especially, when it comes to the real estate business, you have to stay creative and competitive in the market. Ideally, you should integrate every marketing channel in your sales funnel to build better relationships and attract more clients.
The use of text message marketing in the real estate industry is becoming a quick and reliable platform for reaching out to your existing and prospective clients. Incorporating real estate SMS marketing into your CRM can contribute in providing qualified leads to your pipeline and improving your conversion rates.
The Power of SMS Marketing Strategies for Real Estate
Present-day real estate agents and brokers need to have a robust mobile presence which involves a user-friendly responsive website containing photo galleries and comprehensive property listings. According to recent statistics, more than 90% potential homebuyers hunt down properties online. While this trend should be one of the top reasons why you should invest in bulk text messaging software to get a few new leads each month, there are plenty of other benefits that make SMS marketing strategies for real estate inevitable in today's fast-evolving digital world.
Real-Time Connectivity with Clients
Being a real estate agent, you have to cope with a narrow window of time to reach your clients especially those who're looking for detailed information about available properties. With text message marketing, you can immediately send SMS specifics about any particular property listing upon request. Also, you can set up automated text responses for specific keywords which will ensure that you're accessible whenever your client needs you the most.
Helps You Maintain a Database
With real estate text message marketing, you can easily create an all-inclusive database of homebuyers including information about the types of properties they're interested in. Data collection is one of the ways you can get in touch with your prospects even if they've walked out of the trading process.
Send Messages to Your Complete Contact List at Once
By using bulk SMS campaigns, you can send messages to your entire SMS list at once. Just ensure you use a dependable web-based text blast service like SaturnText to start and run your text message campaign. This is particularly beneficial for real estate agents who're always on the go.
Text Messages are Relatively Cost-Effective
Streamlining your lead generation process can enable you to save time and money attracting more clients. Also, you would be able to retain old clients and generate new leads and referrals. Since text messages do not involve design elements, all you have to do is create a persuasive 160 characters or less message with a clear CTA and you're good to go.
SMS has an Amazing Response Rate
No matter how well-designed your email or social media marketing strategies are, most of them are often ignored. With a whopping 98% open rate, SMS marketing is the only marketing channel that can get your message across without much hassle.
Keep Your Clients Informed
With real estate text message marketing, you can keep your existing and potential clients informed about any important notification or reminder. Keep yourself notified to send text blasts to remind them or you can also utilize an automated service that is connected with your appointment calendar.
Custom Automated SMS Responses
Text message marketing also allows you to set up custom automated responses based on different keywords which enables you to offer services that your clients are looking for.
Types of SMS Marketing Campaigns to Use as Part of Your Digital Marketing Strategy
SMS Opt-In Campaigns
You can create a comprehensive SMS list to be used in your opt-in campaigns and future follow-ups.
Bulk SMS Campaigns
Another perk of SMS marketing for real estate agents and brokers is the ability to send a bulk text message to your entire list at once. Most bulk SMS software enables you to upload your SMS list, write a value-added text, schedule time and press the start button to initiate your bulk SMS campaign.
P2P SMS Marketing Campaigns
P2P SMS marketing campaigns enable you to send a text to your potential clients with the help of agents. Simply, upload your SMS list and allot individual batches to the agents. The agents will then try to connect and engage all the contacts available on the list.
How Do You Maximize the Effectiveness of Your Real Estate SMS Marketing Campaign?
As mentioned above, you have only 160 characters to communicate your message. Therefore, you must include the most critical information inside the body of your SMS message. For instance, you can include a link to your landing page or your profile, price or specifics about a property or your contact details, etc.
SMS marketing is a cost-effective tool that offers a myriad of benefits to real estate agents and brokers. By taking advantage of amazing features of real estate SMS marketing, any agent or broker can streamline their marketing efforts and stay ahead of the game.